You know what they say: the people make the place. Lone Star is fortunate to have a team of experienced professionals dedicated to making our barn the best it can be.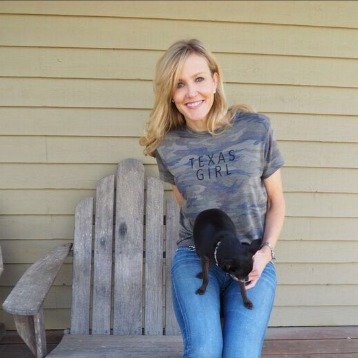 CHRISTY MAY
Owner
Horses have always been a part of Christy's life. She grew up riding in her backyard. Her daughters, Madelyn and Courtney, both inherited the "horse gene" as they both love riding. It was their interest in hunter/jumper riding that led Christy to the world of English riding in 2005, and she hasn't looked back since. In 2007, Christy developed Lone Star Stables so she could share her love for horses with the Westlake community.
EMILY SPRAGUE
Assistant Trainer
Born in Austin, Emily was a horse girl ever since she was little, even though she fell asleep on the first horse she ever rode. After first attending the summer camp at Lone Star Stables she then began her riding journey with Lone Star and has now been riding with LSS for around 10 years. Emily is currently a working college student who loves to teach the foundational skills to those beginner horse lovers.
MANDA MORRIS
Trainer
Manda got her start at a barn in California but it wasn't long before she relocated back to her home in Texas, accepting a trainer role at Westbridge, which was located at 6400 Liveoak Drive... where Lone Star is now! After Westbridge closed in 2005, Manda operated independently, coaching riders at all levels and leading several of her students to success in securing positions on college equestrian teams. After nearly ten years, Manda took a step back from the horse world full-time, to focus on raising her own two girls and teaching special education. Now, Manda is excited to call Lone Star her full-time barn home.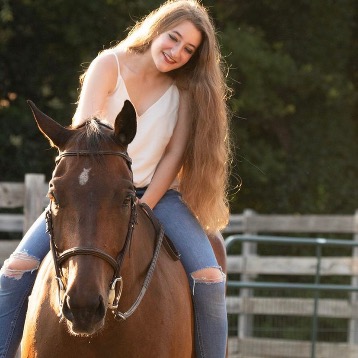 SAM LENT
Assistant Trainer
Bio coming soon!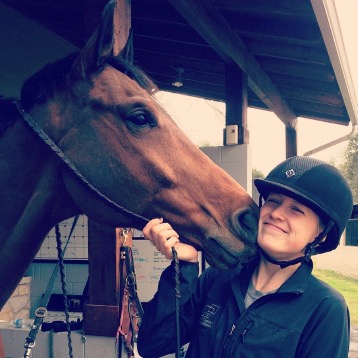 MADELYN MAY
Barn Manager
Madelyn was lucky enough to grow up spending countless hours at Lone Star and now is even luckier to still get to call this place home. From the pony hunters to the big eq ring, Madelyn progressed through the levels before heading to college, competing on Cornell's NCAA equestrian team. A love for this barn and these animals drives her to continuing in her mom's footsteps, striving to make Lone Star a place for riders of all levels and ages to excel both in and out of the saddle.